FYI, we'd like to share the following information with you for your kind understanding on current product's price.
Please refer it to your future business plan in the market.
* International material cost trend from Jan.25, 2019 to Mar. 08, 2021.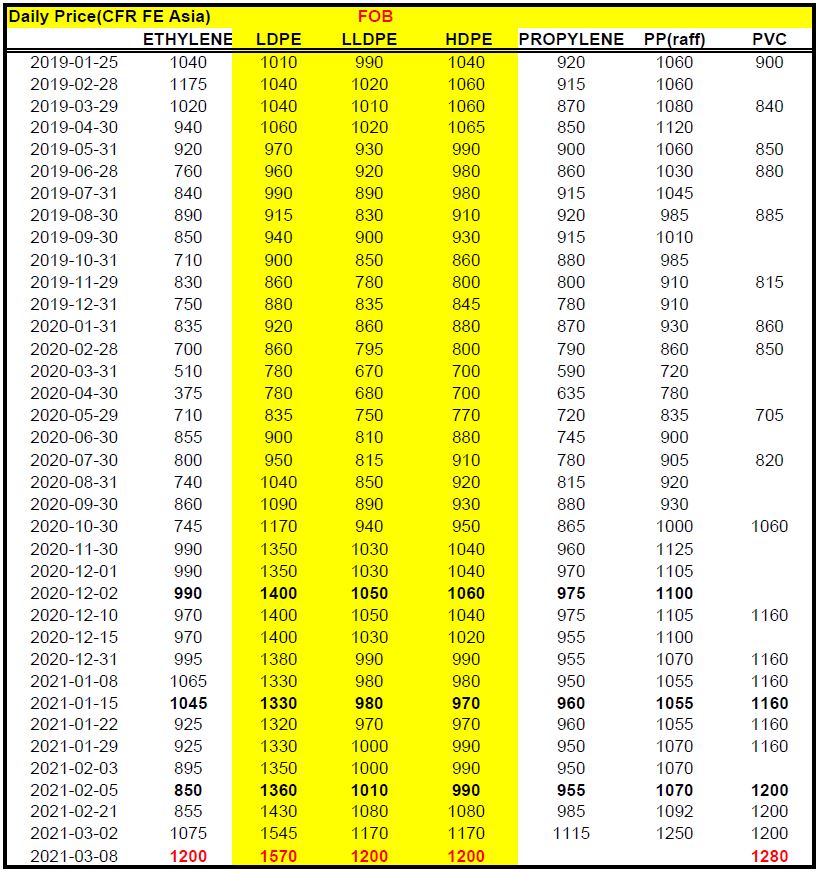 * Exchange rate(USD:KRW) trend from Sept. 10, 2020 to Mar. 10, 2021.